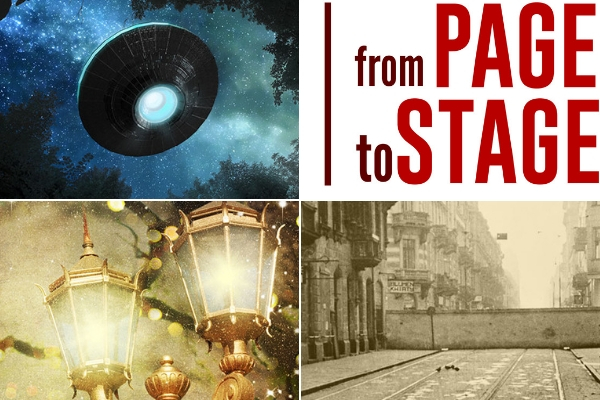 Rehearsals have begun for Aria Entertainment's prestigious festival of new musical theatre, From Page To Stage, returning for a sixth successful year and featuring seven new shows. We fill you in on everything you need to know – including all the full casting details.
From Page To Stage (FPTS) will run from 11-25 September 2018 at London's Southwark Playhouse. Jane Deitch has cast the 37-strong company, who will each star in one of the seven brand new musicals featured in the festival.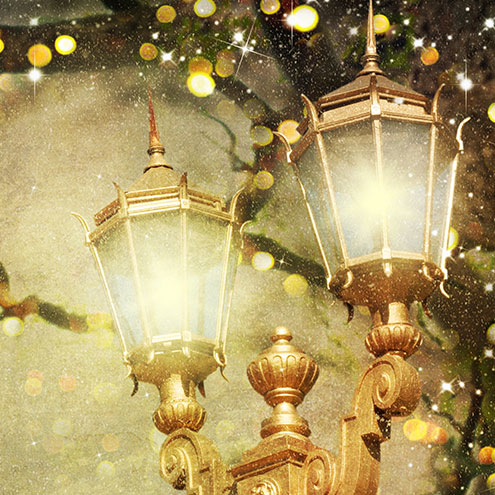 The Astonishing Times Of Timothy Cratchit (staged reading)
11 September
The Astonishing Times Of Timothy Cratchit by Allan Knee (the writer of Little Women at the Hope Mill Theatre, Manchester) and music and lyrics by newcomer Andre Catrini, tells the tale of a young man who sets out to find his place in an expanding and volatile world. Inspired by the characters of Charles Dickens' A Christmas Carol, the story follows the plight of young Tim from the home of his benefactor, Ebenezer Scrooge, to the theatrical madness of the great comic, Giuseppe Grimaldi.
Leading the cast is Felix Mosse, Barry James, Beverley Klein, Jessie May, Rebecca Bolton, Gavin James, Nicholas Mclean, Cornelius Clarke and Jake Small. The reading is directed by Jonathan O'Boyle, with musical direction by Nathan Jarvis.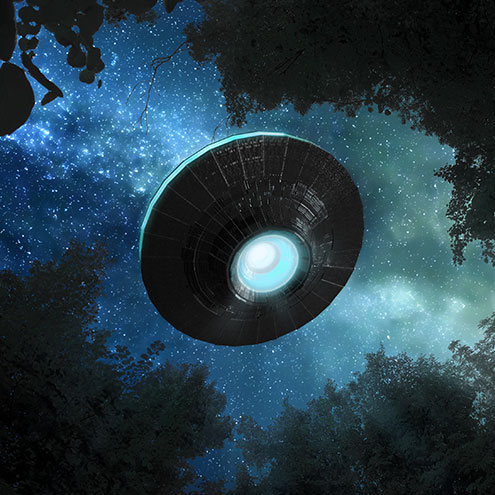 Cult! (staged reading)
24 September
Cult! is a musical comedy, with music and lyrics by Tasha Taylor Johnson, based on the true psychological study of a modern-day cult that predicted the end of the world.
The full cast for Cult! includes: Genevieve Nicole, Ashley Samuels, Michael Storrs, Janet Kumah, Laura Mansell, Josie Kemp, Robbie Shepherd-White and Miles Western. The reading is directed by Amy Corcoran with musical direction by Phil Cornwell.

To Paint The Earth (staged reading)
25 September
To Paint The Earth is the Richard Rodgers Award-winning musical that tells the story of the life of the Jewish Underground in the Warsaw Ghetto during WWII. On the early morning of 19 April 1943, a small band of untrained fighters, using homemade bombs and a few smuggled-in weapons, forced Nazi tanks to turn and retreat. This extraordinary event was to become known as the Warsaw Ghetto Uprising. How they came to this remarkable decision – and how they had to first come together themselves before they could, is the story Paint weaves across a range of families and individuals. Based on memoirs and first-hand accounts, the musical by Jonathan Portera and Daniel Frederick Levin shows how even after individual hope is lost, a community can still rise and shout to the world: "We are here."
To Paint The Earth's cast includes: Fred Haig, Natalie Dunne, Rose Shalloo, Michele Moran, Gary Tushaw, Lauren Lebowitz, Sam Peggs, Dale Rapley, Simon Oskarsson, Kai Spellman, Lottie Johnson and Ashley Knight. The piece is directed by Michael Howcroft with musical direction by Nick Barstow.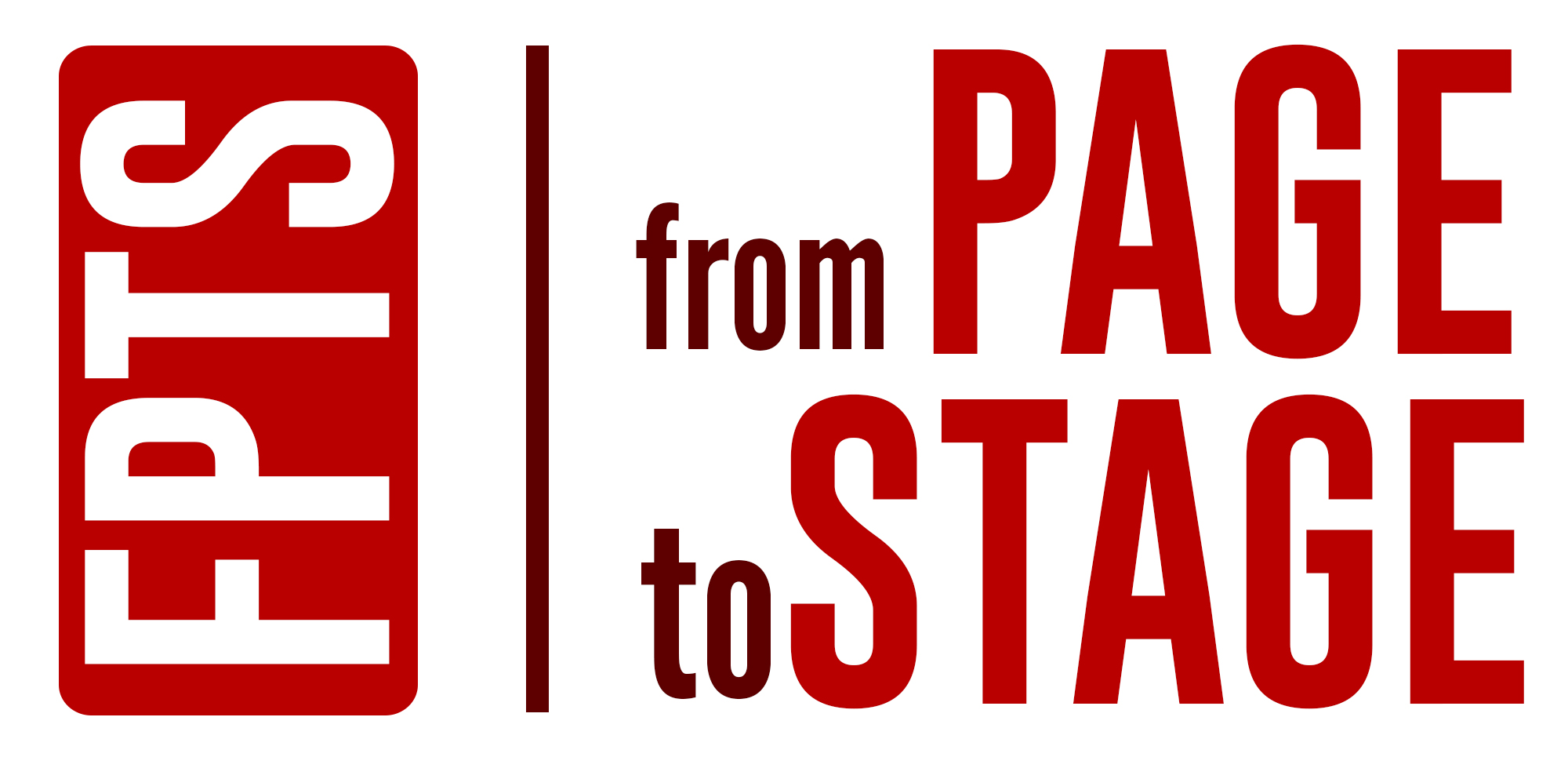 The remaining musicals, Villages, Benjamin Button, Smoke and Never Change, will be performed by a repertory cast as part of a showcase evening directed by Bronagh Lagan, with musical direction by Marcus Adams. The cast includes: Simbi Akande, Rosemary Ashe, David Bardsley, Will Carey, Adam Linstead, Emma Salvo, Lawrence Smith and Benjamin Stratton.
Villages (showcase)
17 & 18 September
Villages, with music and lyrics by Drew Dillon, features songs inspired by various LGBT bars and venues throughout history. The piece explores some of the events which took place there and also the stories of the people who frequented them from The Admiral Duncan, Soho to The Stonewall Inn and Pulse, Orlando.
Benjamin Button (showcase)
17 & 18 September
Based on the short story by F. Scott Fitzgerald, Benjamin Button, with music by Natalie Tenenbaum and lyrics by Brett Boles, is the story of a man who ages backwards. Set in Atlanta, GA and New York from 1925 through the early 2000s, the piece explores Benjamin's entire life, but focuses mainly on the relationships Benjamin has with his father, his wife, and his son. Benjamin Button stresses the importance of family, questions the difference between love and protection, and urges all of us to cherish the moments we have – whether we're living backwards or forwards.
Smoke (showcase)
17 & 18 September
Although set in 1860s London, Smoke, with a book by Darren Rapier and music and lyrics by Sam Hall, deals with contemporary issues about development and 'progress', asking the question 'Where Are You [We] Going to?' (the title of one of the songs). Mrs Mill and her family's life is turned upside down when the railway company arrives telling her she will have to sell her house to aid the 'improvements' happening in Southwark, where vast working-class areas are being demolished. Her daughter Eleanor decides to stand up to the developers, as the family struggles to hold on to their way of life, against the relentless building and destruction around them.
Never Change (showcase)
17 & 18 September
Nine years after her father's death, the weight of holding life together weighs heavy on Sarah. Home is a small seaside town, but she'd expected to see and do more – so this summer she has promised her teenage son, Thom, that they will go on a fabulous European road trip. Days before the trip, Sarah gets a letter from the council informing her that her father's memorial bench is going to be removed as part of a drive to redevelop the seafront, and so she vows to do anything it takes to keep the bench in its place – even if she has to postpone her trip with Thom.
Thom, furious at another delay in his and his mother's life, takes off to Europe without her. Sarah's mother confronts her reaction to the news about the bench and habit of putting her life on hold. What had happened to the carefree child she and Fred raised? Drastic times call for drastic measures and so – frustrated by her mother's intervention, panicked by Thom's disappearance and furious with herself – Sarah hires a van, steals the memorial bench and heads to France with her insistent, over-packed mother in tow. Never Change, with music and lyrics by Nick Barstow and Jonathan Kirwan, is a musical about the people we love, how we love them, and how we try to love ourselves.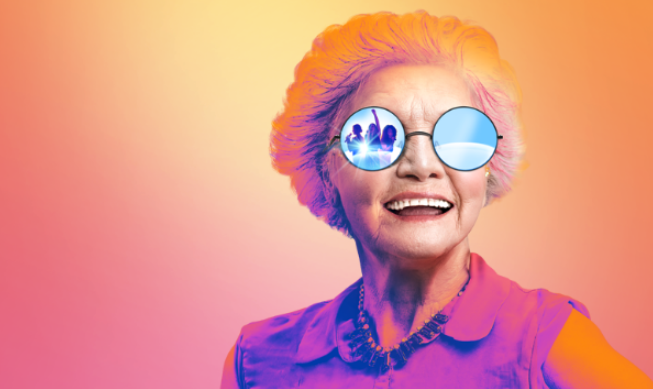 Alongside the 2018 FPTS Festival at Southwark Playhouse, producer Katy Lipson is also producing the European premiere of Bill Russell and Janet Hood's new musical Unexpected Joy which will be running in parallel to the festival from 5 to 29 September, with press night on Friday 7 September.
Unexpected Joy is the story of three generations of female singers, long-held family tensions and a week together which is bound to lead to tension, laughter, discoveries and happiness that really is unexpected. Let the sparks and music fly!
The hilarious and heartfelt new musical has already enjoyed a hugely successful run Off-Broadway at the York Theatre Company earlier this year, as part of Lipson and Aria Entertainment's collaboration with Jim Kierstead of Kierstead Productions. The aim of this partnership is to bring groundbreaking, innovative and current new musicals to UK and US audiences. The musical is directed by Amy Anders Corcoran.
You can win one of five pairs of tickets to see Unexpected Joy in September at London's Southwark Playhouse. Enter by Friday 7 September 2018. Just click HERE!