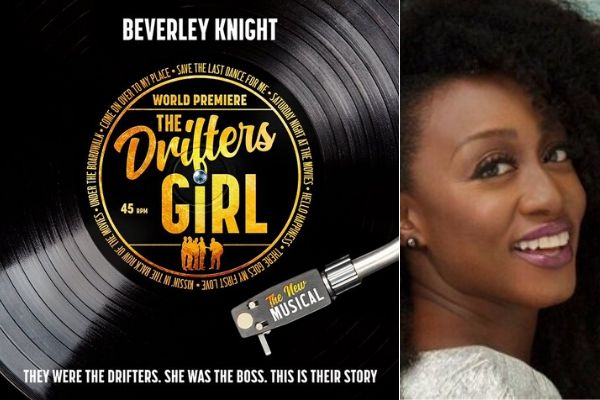 Save the last dance for Beverley Knight because she will be starring as Faye Treadwell, the legendary manager of one of the world's greatest vocal groups, The Drifters, in the world premiere of The Drifters Girl, opening for a short season at Newcastle Theatre Royal in September 2020 before transferring to London's Garrick Theatre the following month.
The Drifters Girl, directed by Jonathan Church, begins performances in Newcastle on 5 September 2020, playing for 15 performances until 19 September. It then transfers to London's Garrick Theatre, where – following the limited season of City of Angels, also announced today – it runs from 1 October 2020, with a press night 22 October.
Beverley Knight stars as Faye Treadwell, the legendary manager of The Drifters, who, alongside her husband, fought for three decades to turn Atlantic Records' hottest vocal group into a global phenomenon.
From the highs of hit records and sell-out tours to the lows of legal battles and personal tragedy, The Drifters Girl charts the trailblazing efforts of the world's first African-American, female music manager and how she refused to ever give up on the group she loved. Thirty years, and hundreds of hit songs later, there is no doubt that Faye Treadwell was and always will be, The Drifters Girl.
The soundtrack includes chart-topping classics such as 'Save The Last Dance For Me', 'Under The Boardwalk', 'Kissin In The Back Row Of The Movies', 'Stand By Me', 'Come On Over To My Place', 'Saturday Night At The Movies' and many more.