Is Carl Spencer your #StageFave? Help grow Carl's fanbase!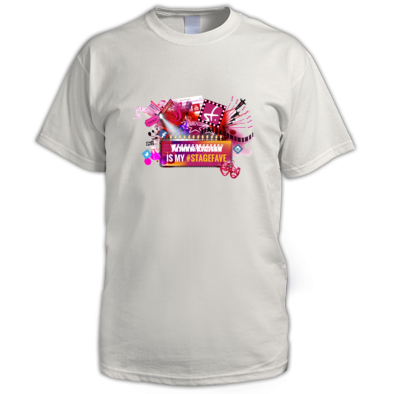 Do you think Carl should be a household name? Tell the world. Share this #StageFaves message and you'll be entered into our prize draw to win this "My #StageFave" t-shirt with Carl's name on it!
Scottsboro boys!! 2013-2015. Motown 2016!!! I love you bitch.... I ain't ever gonna stop loving you... BITCH - 'Gangster on a guitar'
Carl Spencer is a London-based actor whose musical theatre credits include Joseph and the Amazing Technicolor Dreamcoat, Motown the Musical, The Scottsboro Boys, High School Musical, Smokey Joe's Café, Hairspray, and Fame.
Carl Spencer merchandise shop
Here is some of our great customised merchandise for this performer. Also check out:
our general #StageFaves merchandise in the Main Shop

Open Date: 26 Jun 19 to 8 Sep 19
Part: Brother
Joseph and the Amazing Technicolor Dreamcoat Joseph and the Amazing Technicolor Dreamcoat, the first major musical collaboration by Andrew Lloyd Webber and Tim Rice, is to be re-imagined in a brand new production at the London Palladium in summer 2019. Released as a concept album in 1969, the stage version of Joseph and the Amazing Technicolor Dr...

Open Date: 11 Feb 16 to 20 Apr 19
Part: Ensemble (2016 to 5 Mar 2018)
It began as one man's story...became everyone's music...and is now London's hottest new show. MOTOWN THE MUSICAL follows the legendary career of Berry Gordy and the creation of his musical empire, Motown Records. The story begins in 1983, on the evening of the 25th anniversary celebration of Motown, and Berry Gordy is looking back on his career. In...
Related News and Features