Is Eleanor Lakin your #StageFave? Help grow Eleanor's fanbase!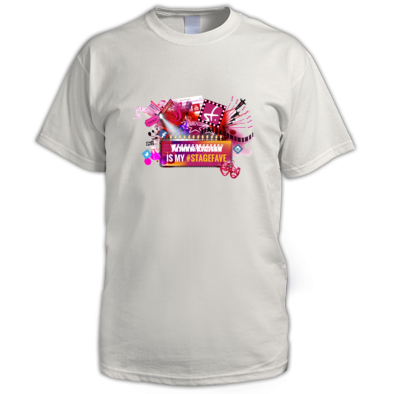 Do you think Eleanor should be a household name? Tell the world. Share this #StageFaves message and you'll be entered into our prize draw to win this "My #StageFave" t-shirt with Eleanor's name on it!
Proud grad of @thelsmt | Represented by @ReganTalent
Eleanor Lakin is a musical theatre performer whose musical theatre credits include Gentlemen Prefer Blondes and Grand Hotel.
Eleanor Lakin merchandise shop
Here is some of our great customised merchandise for this performer. Also check out:
our general #StageFaves merchandise in the Main Shop

Open Date: 2 Oct 19 to 26 Oct 19
Part: Dorothy Shaw
Gentlemen Prefer Blondes Based on the best selling novel of the same name, Gentlemen Prefer Blondes is the delicious story of a platinum crowned gold-digger from Little Rock and her escapades to find herself a rich man. Creatives Director - Sasha Regan Choreographer - Zak Nemorin Musical Director - Henry Brennan Designer - Justin Williams Co...
Related News and Features