Is Faye Christall your #StageFave? Help grow Faye's fanbase!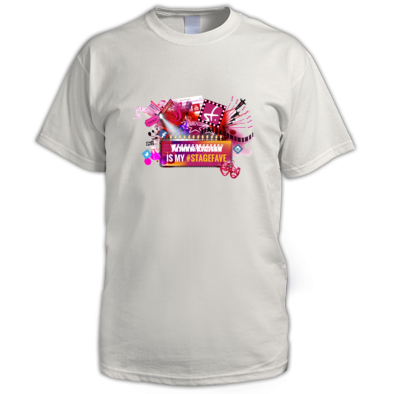 Do you think Faye should be a household name? Tell the world. Share this #StageFaves message and you'll be entered into our prize draw to win this "My #StageFave" t-shirt with Faye's name on it!
Actress. @marcandmcc Recently played Megan in #brokenbiscuits @painesplough .Playing Young Rachel in @takethat new musical @thebandmusical IG; heyitsfaye_90 ✌
Faye Christall is a London and Liverpool based actress whose musical theatre credits include The Band.
Faye Christall merchandise shop
Here is some of our great customised merchandise for this performer. Also check out:
our general #StageFaves merchandise in the Main Shop

Open Date: 8 Sep 17 to 16 Mar 19
Part: Young Rachel
THE BAND THE BAND is a new musical about what it's like to grow up with a boyband.  For five 16-year-old friends in 1992, 'the band' is everything. 25 years on, we are reunited with the group of friends, now 40-something women, as they try once more to fulfil their dream of meeting their heroes. The Band will be played by AJ Bentley, Nick Carsber...
Related News and Features