Is Jack Wolfe your #StageFave? Help grow Jack's fanbase!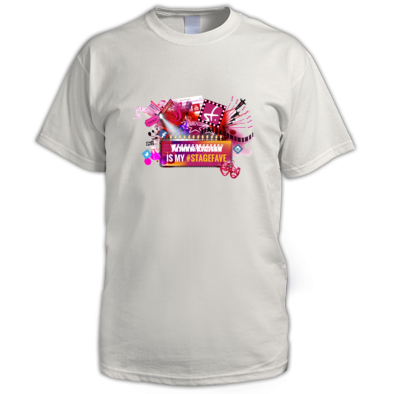 Do you think Jack should be a household name? Tell the world. Share this #StageFaves message and you'll be entered into our prize draw to win this "My #StageFave" t-shirt with Jack's name on it!
Proudly floppy-haired Actor, Singer and Musician soon heading to @NationalTheatre for #Pinocchio ! • Represented by Jorg Betts Associates • Mountview '17
Jack Wolfe is a London-based actor, singer and musician whose musical theatre credits include Pinocchio and The Braille Legacy.
Jack Wolfe merchandise shop
Here is some of our great customised merchandise for this performer. Also check out:
our general #StageFaves merchandise in the Main Shop

Open Date: 1 Dec 17 to 7 Apr 18
Part: Ensemble
Pinocchio On a quest to be truly alive, Pinocchio leaves Geppetto's workshop with Jiminy Cricket in tow. Their electrifying adventure takes them from alpine forests to Pleasure Island to the bottom of the ocean. This spectacular new production brings together the director of Harry Potter and the Cursed Child and the writer of Matilda the Musical. ...

Open Date: 10 Apr 17 to 24 Jun 17
Part: Louis Braille
THE BRAILLE LEGACY THE BRAILLE LEGACY is the story of a revolution and an heroic fight for independence, with the themes of difference, freedom, hope and love and the triumph of human values over adversity. In Paris in the 19th century, blind people were victims of profound discrimination. Louis Braille, a bright young mind with a mad dream, arr...
Related News and Features
20
Apr
2017
---

We're super excited for this sneak peek extract of THE BRAILLE LEGACY that has just been released! If this song is anything to go by, we are in for an emotional ride! The world premiere of this exciting new show runs until 24 June at the Charing Cross Theate. Here, #StageFave star Jérôme Pradon sings "Liberte Egalite and Fraternite" from this fab new show.
08
Mar
2017
---

Jack Wolfe makes his professional stage debut playing the titular Louis Braille opposite West End star Jerome Pradon in the world premiere of THE BRAILLE LEGACY at Charing Cross Theatre. Lots of other great #StageFaves in this cast too...