Is Oscar Batterham your #StageFave? Help grow Oscar's fanbase!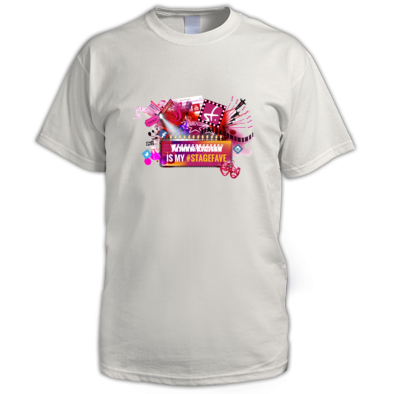 Do you think Oscar should be a household name? Tell the world. Share this #StageFaves message and you'll be entered into our prize draw to win this "My #StageFave" t-shirt with Oscar's name on it!
Oscar Batterham is a London-based actor whose musical theatre credits include Tina the Musical (Aldwych Theatre).

Open Date: 21 Mar 18
Part: Roger Davies (19 Mar 2019 to 14 Mar 2020)
Tina The Musical From humble beginnings in Nutbush, Tennessee, to her transformation into the global Queen of Rock 'n' Roll, Tina Turner didn't just break the rules, she rewrote them. This new stage musical reveals the untold story of a woman who dared to defy the bounds of her age, gender and race. One of the world's best-selling artists of all ...
Buy Tickets to Tina The Musical
Price:
from £13.00 to £268.00
Running time:
2 hours 45 minutes
Oscar Batterham merchandise shop
Here is some of our great customised merchandise for this performer. Also check out:
our general #StageFaves merchandise in the Main Shop