Donna and the Dynamos are still going strong with Sara Poyzer leading the group from 18 June, along with several other changes to the West End cast of MAMMA MIA!. The show celebrates its 18th birthday this month and has just announced another extension taking it well into 2018...
Fresh from playing Donna Sheridan in the first-ever UK tour of global smash hit musical MAMMA MIA!, Sara Poyzer will play the role at London's Novello Theatre from Monday 12 June 2017, along with fellow Dynamos, Kate Graham as Tanya and Jacqueline Braun as Rosie.
Creator/Producer Judy Craymer is also delighted to be able to announce, in the week of the musical's 18th birthday in London (6 April 2017), that the booking period in London will extend to 3 March 2018, with tickets on sale from today Friday 7 April 2017.
Sara Poyzer's other recent stage work includes Janet in Northern Broadsides' UK Tour of Jonathan Miller's production of Rutherford & Son and Billy's Mum in Billy Elliot (Victoria Palace Theatre, London). Kate Graham's other West End credits include Cherry in Sam Mendes's production of Charlie and the Chocolate Factor (Theatre Royal, Drury Lane) and Mrs Wilkinson in Billy Elliot(Victoria Palace Theatre). Jacqueline Braun previously played Rosie in the first UK Tour of MAMMA MIA!. She has also played the key roles of Eponine in Les Misérables and Mary Magdalene in Jesus Christ Superstar in Germany and Killer Queen in We Will Rock You in Switzerland.
From Monday 12 June, Georgina Castle will be promoted from the ensemble and First Cover Sophie Sheridan, to playing the role in her own right. She will be joined by Christopher Jordan-Marshall, making his West End debut as Sky. Also new to the cast of MAMMA MIA! from 12 June will be Bobbie Little as Ali, Harriet Bunton as Lisa, Damian Buhagiar as Pepper and Nye Rees as Eddie, with Caroline Deverill playing the role of Donna Sheridan at certain performances. They will be joining Richard Trinder, who plays Sam, Alasdair Harvey who plays Harry and Dugald Bruce-Lockhart who plays Bill.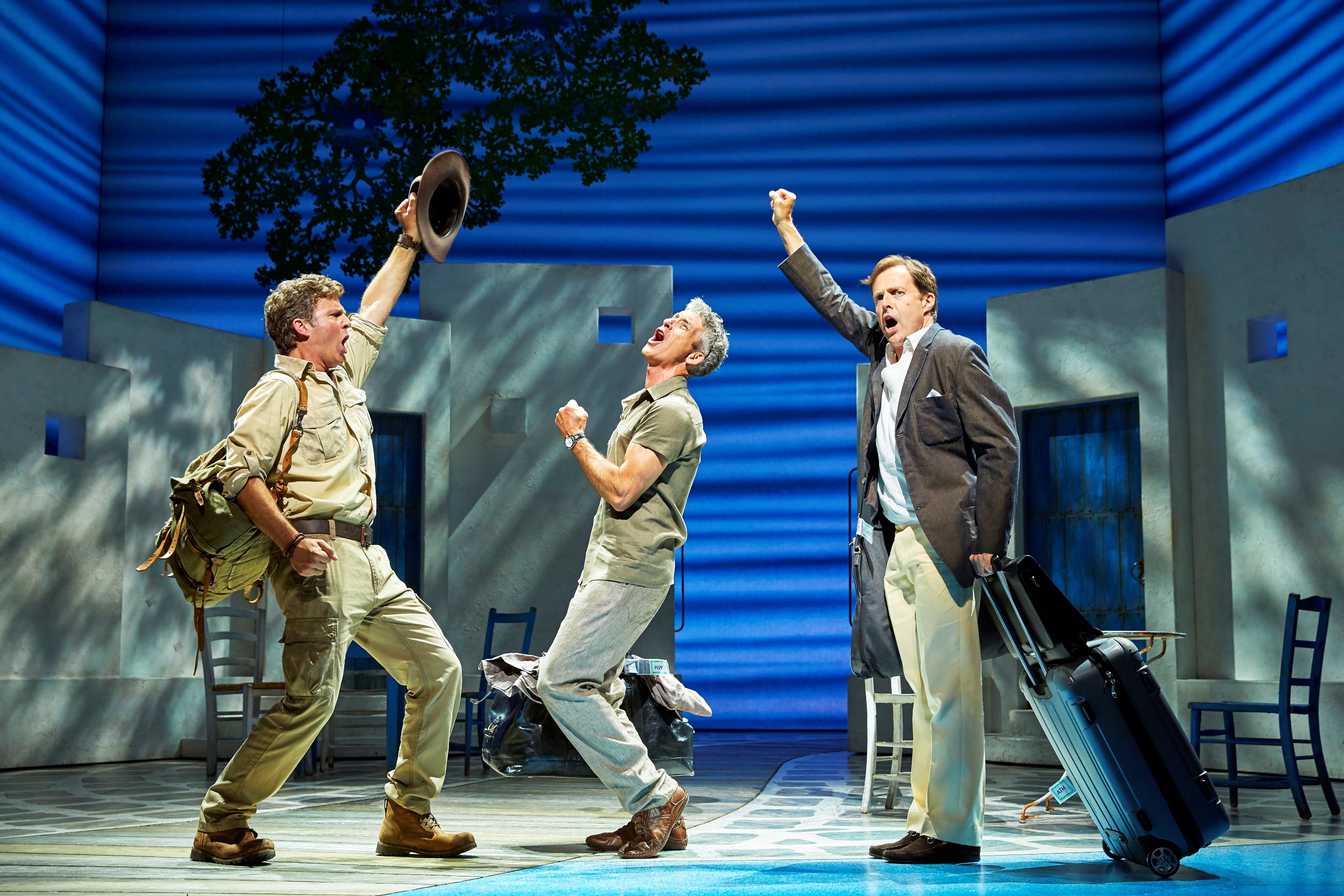 Dugald Bruce-Lockhart, Richard Trinder and Alasdair Harvey in Mamma Mia!