Is Amelia Rose Fielding your #StageFave? Help grow Amelia Rose's fanbase!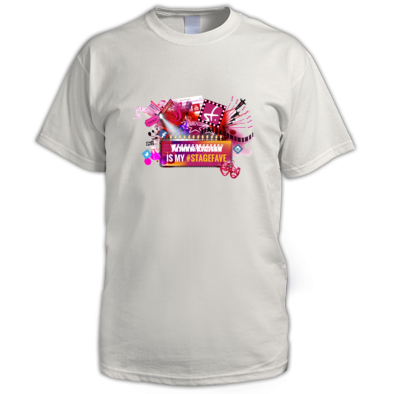 Do you think Amelia Rose should be a household name? Tell the world. Share this #StageFaves message and you'll be entered into our prize draw to win this "My #StageFave" t-shirt with Amelia Rose's name on it!
Represented by @ApolloArtistMgt.
Amelia Rose Fielding is a London-based actress and dancer whose musical theatre credits include Mamma Mia, and Flashdance.
Buy Tickets to Mamma Mia!
Price:
from £31.00 to £179.00
Related News and Features
12
May
2019
---

Having just celebrated its 20th anniversary in the West End at the Novello Theatre, Mamma Mia! is going from strength to strength. That includes some major cast changes in the London production from 10 June 2019 and the return of Mazz Murray, to the cast – not in her previous role of Tanya but this time as Donna. Here we go again…
22
Jun
2017
---

Proving that there's life beyond Strictly, reigning Strictly Come Dancing champion Joanne Clifton has been announced as Alex Owens in a new production of Flashdance – The Musical, co-starring singer-songwriter Ben Adams, which will tour the UK in 2017 and 2018.