Is Georgina Hellier your #StageFave? Help grow Georgina's fanbase!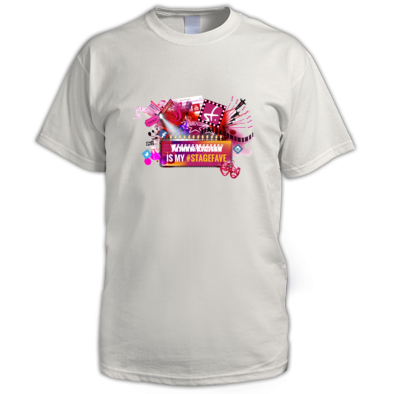 Do you think Georgina should be a household name? Tell the world. Share this #StageFaves message and you'll be entered into our prize draw to win this "My #StageFave" t-shirt with Georgina's name on it!
Actress. Likes singing with a microphone as much as possible.
Georgina Hellier is a London-based actress and singer whose musical theatre credits include The Green Fairy (Union Theatre).
Georgina Hellier merchandise shop
Here is some of our great customised merchandise for this performer. Also check out:
our general #StageFaves merchandise in the Main Shop

Open Date: 30 Oct 19 to 23 Nov 19
Part: The Green Fairy
The Green Fairy "Come into my world, for just a minute, and cast all your doubts aside…" Tonight, Jo saw her daughter Wendy sing for the first time in the pub where she used to work - they don't seem to have a relationship. Jo doesn't seem to have a relationship with anyone really, and the Green Fairy wants to know where it all went wrong... Mem...
Related News and Features